Your life is worth documenting.  Welcoming your new addition is such a special and beautiful time in your lives, and it's an honor for me to rejoice in this time with you.  I tend to be drawn to neutral colors, soft textures and pure light.  But I'm also happy to use that fun pop of color on occassion.

The Experience
I enjoy walking through this experience with you. One of the ways I do this, is by offering an in-home planning session with the goal of learning who you are as a family, your personalities, your hopes for the shoot, your style.  All of these details will help me to plan your photoshoot and be intentional with what I capture. Another benefit to this in home consultation is to talk through different ideas or visions you have for the shoot. Knowing your personal style allows me to properly plan for your photoshoot as well as envision different custom prints and heirloom art pieces that will be beautifully displayed in your home. Some new parents can feel stress when thinking of their upcoming newborn photoshoot: will my newborn (and other kiddos) cooperate,  what will we wear,  what will we do with the images afterwards?  My hope is to alleviate this stress. I will walk you through all this detail and planning…every step of the way! Your newborn photoshoot will  be a beautiful, and positive experience.  
Lifestyle and Posed Newborn Sessions 
Both Lifestyle and Posed Newborn Photography can take place in your home or in my professional residential studio.  No matter which style you choose, the process and goal is the same: for you to have a beautiful, stress-free experience with your new addition that you will appreciate for years to come.
Lifestyle Newborn Photoshoot
Very simplistic in style and captures you and your newborn at home in YOUR own environment.  No props –just you and your babe. Lifestyle photoshoots typically last 1 hour.  And we can focus on your little ​newest addition.
Obviously we are in a pandemic and so I am very cautious.  I take my temperature for days before, as well as wear a mask during our session.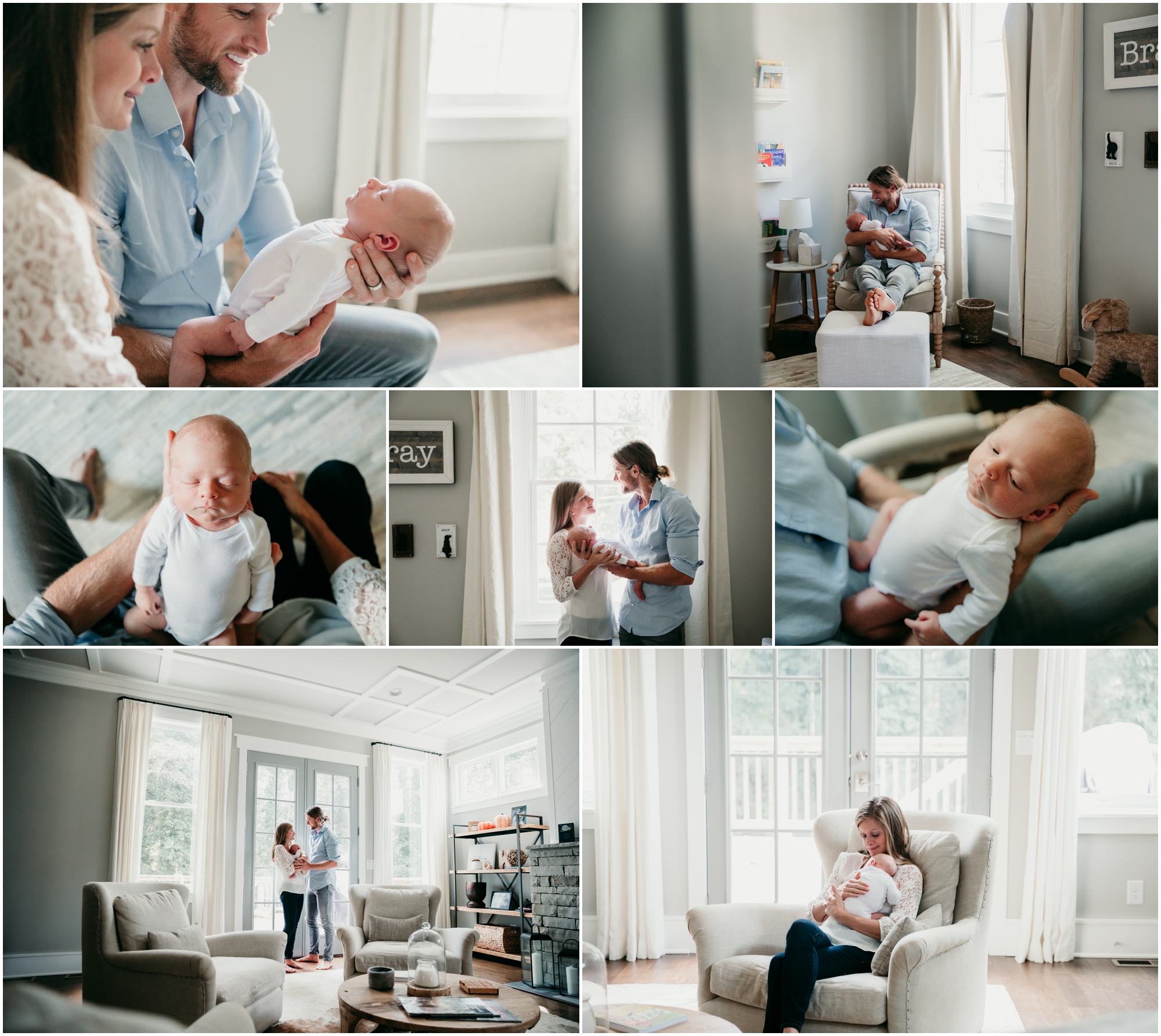 Posed Newborn Photoshoots
A posed session includes all props needed including posing bean bag, several blankets, swaddles, hats, headbands, etc.  Posed newborn photoshoots typically takes between 3-4 hours, depending on how often he/she likes to eat.
All the props, blankets, etc are sanitized before every session.  I also only take at most 3-4 posed newborn sessions per month so that I can focus on quality experience for each client (and this also keeps the germs away).
These are done in SJP's residential studio in Peachtree Corners.  There is an option to do the posed session in your home as well.
For the studio session, I also will wear a mask, and monitor my temperature (and any symptoms for days before the session).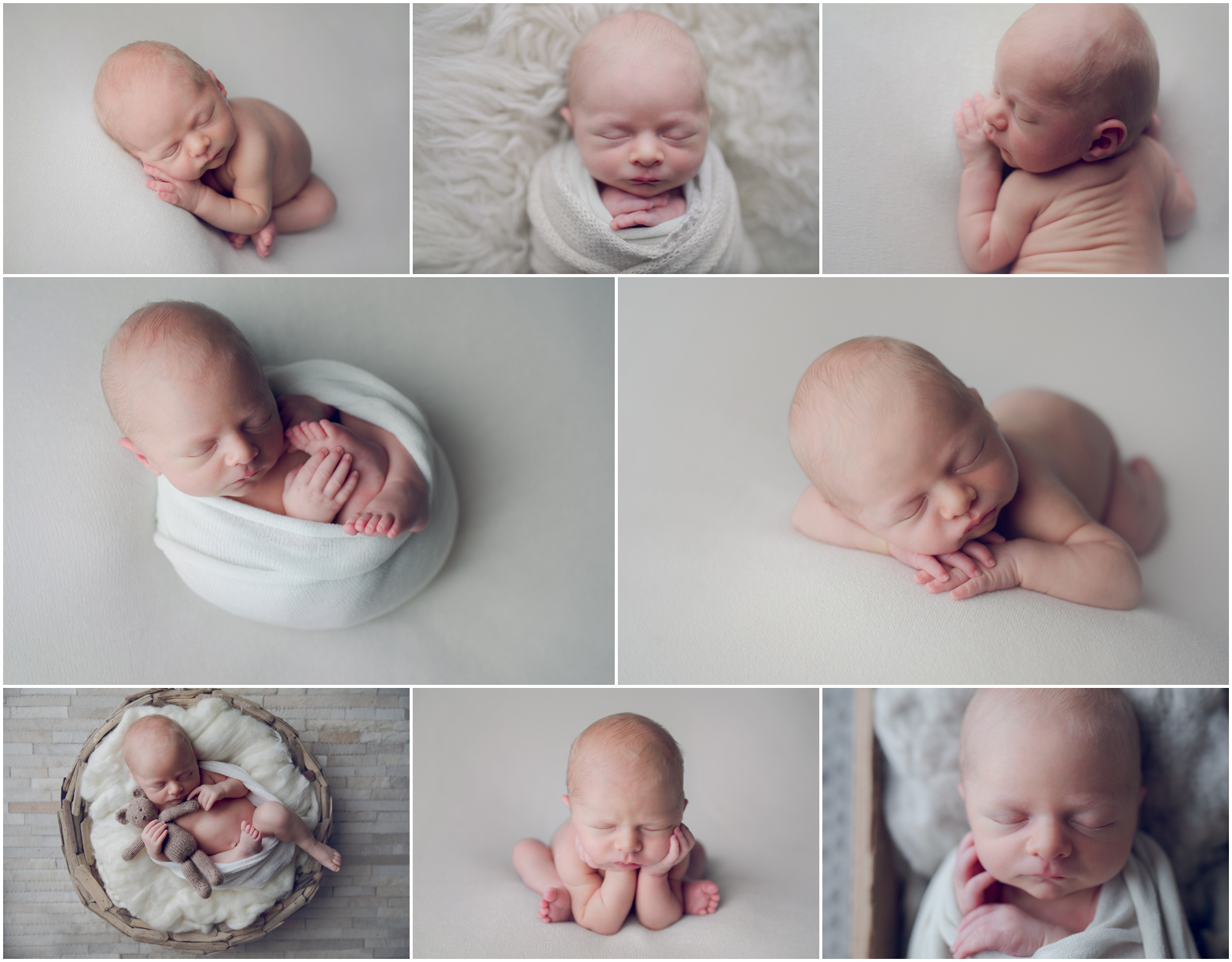 Outdoor Newborn Photoshoot
During warmer months (mid-March to October), we can do the session outdoors rather than in your home or in the studio! The temperature should be at least in the 70s. But the warmer the better for the new additions who can't regulate their body temperature yet.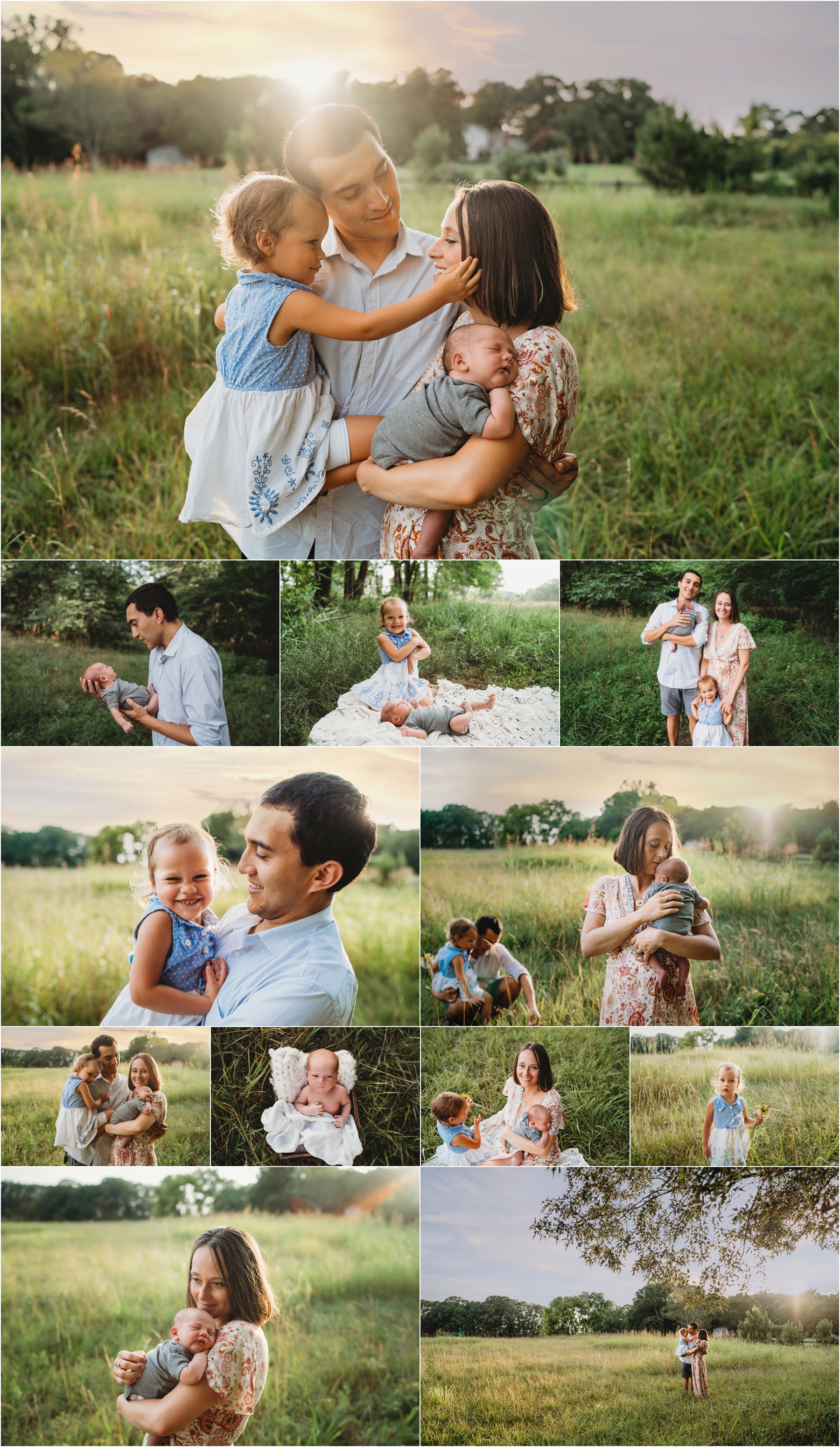 Details. Details.
To book your session, you pay the retainer fee, and sign the contract. Then we set up your pre-session consultation
Pre-session consultation- we plan and prepare for your session
After booking, you will receive a digital Newborn Preparation Guide so you can feel even more ready for your session
We pencil in a tentative date for your newborn session, but solidify the date after your new addition has arrived. Posed newborn sessions are best done within the first two weeks of your babe's life. And between 1 week to 6 weeks is best for a lifestyle session
Lifestyle sessions are in your home and last about an hour (or we can do them outdoors)
Most Posed newborn sessions are done in my professional residential studio and last about 3 hours (there is an option to do the posed session in your home as well!)
Mom and dad, and siblings are encouraged to hop in some images for some family shots (this may limit the number of individual newborn shots)
After the newborn photoshoot experience, I will come back to your home and show you your final images (about 50-80 images) and then I will help you choose what images to order for the heirloom art you'd love to display in your home. You won't have to figure this out on your own.
You can do a combination of a lifestyle and posed newborn session.
The newborn retainer fee ($300) is due to reserve your session. Any art, prints, products, and digital files are purchased separately  
Have more questions?  See the Commonly Asked Questions page.